AC Inverter drives from
HYUNDAI
have taken away one of your choices.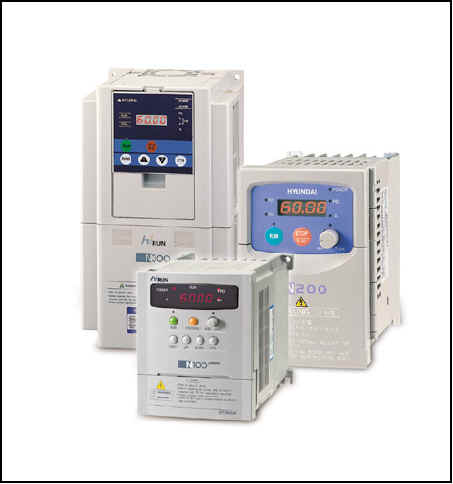 You no longer have to choose between price and performance. With the HYUNDAI inverter range you get high performance Advanced Sensorless Flux Vector inverter at the right price.

The HYUNDAI inverter VFD range is available in

· Single phase

· 230V three phase

· 400V three phase

· Powers up to 160kW

· Communication, RFI filter, Reactors and brakes, built in or available from an extensive options list.

With simple to use interfaces, proven field reliability and compact dimensions. There is only one choice left to be made. Will I be smart and use the HYUNDAI inverter VFD range or will I continue to use an inferior or more expensive product?

Distributors required for most major markets throughout Europe.

Please contact us below.

Power Drive Services, Unit 1 Victoria Street Ind. Est,
Victoria Street, Leigh, Greater Manchester, WN7 5SE UK
Tel: +44 (0)1942 260 206